Welcome to the LCS – Lincolnton PTO 
We are excited about our 2017-2018 school year and we can't wait for you to join us!  Lincoln Charter is YOUR school and the PTO includes everyone!  Whether you are a parent, student, teacher or staff member we want you to share in the excitement we have for the school.  Every year we strive to grow and serve the school and it's families by raising financial resources, supporting our teachers/staff and creating a fun environment so our families can be part of our LCS community.  Those goals tie into our overall PTO mission to foster parent involvement and support the academic excellence LCS is known for!
Here are some links into our website you might find useful:                                                            
Thanks to this year's 2017 – 2018 LCS PTO TALON WALK BUSINESS DONORS 10.04.17
LCS Talon Walk 5K and Fun Runs – To register , click on     
For Volunteer and Donation opportunities – click on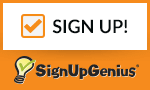 Click here to view 2017/2018 PTO Family Fun Night Raffle Basket Themes by Teacher
For general information – meeting dates, how to use SignUpGenius, PTO Board roster, and much more, click here to view our online Information Folder.
To contact the PTO, email us at LincolntonPTO@lincolncharter.org.
Click Here to meet your 2017-2018 PTO Board!
Click here to ACTIVATE your PTO Membership today!